We truly believe the May holidays are not an excuse to put your feet up, binge on barbecue and other goodies, and avoid working out. And if you got tired of running routine, treadmill, rowing machine and squats, it is time to switch to something more exciting. Below we will tell you what those things are.

Having lost 8 kg, Marina, a participant of "Losing Weight by Spring" project, has become a real fitness fanatic. And in order to satisfy her restless desire to exercise and our interest in new fitness trends, we sent her to an intelligence mission to BodyArt fitness club. And today she will share with us what sky-yoga, jumping, and TRX are inside out.

Sky-yoga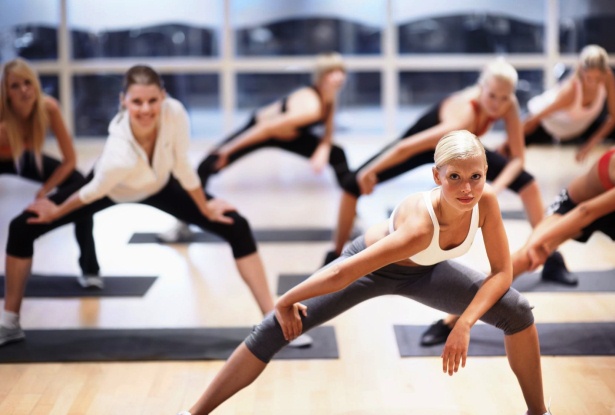 Over the past five years yoga became ingrained in our everyday lives so much that every time you would proudly say "I do yoga", every other would ask: "What type: hatha yoga, ashtanga yoga, yoga nidra, hot yoga?". Like any other industry, fitness industry is always seeking to surprise and wow their consumer, and one of its latest developments is sky-yoga. It is also known as fly-yoga, trapeze yoga, hammock yoga, antigravity yoga, fly fitness, aerial yoga, etc. This is a symbiosis of traditional yoga asanas, arm strength exercises and stretching poses, which are performed in special hanging hammocks in the air. Experts say this yoga is more effective than the traditional one, because you do not need area of support when performing exercises, you are rather learning to interact with the force of gravity. On top of this, a state of zero gravity allows you deeper relaxation, increases joint mobility, muscle and tendon elasticity. That is, physical load increases since you use your arms to hold yourself suspended, and at the same time your ligaments and tendons become easier to the stretch.
My experience
I have been practising yoga for four years or so, I tried few of its types and came back to classical hatha yoga in the end. For me, sky-yoga is not quire the yoga, but rather a kind of adapted training for beginning air acrobats. It is very exciting, the feeling is unusual and cool – hanging upside down with one foot hooked to a piece of cloth is not something you do every day. But, in general, I cannot call this a full-fledged training. For me, this is rather a fun recreational activity to have once or twice, a creative Instagram photo idea, although I know this type of yoga has a lot of devotees. Anyway, I strongly recommend trying it at least once; I guarantee you will feel excitement of a kid visiting a circus. And then, think and decide for yourself…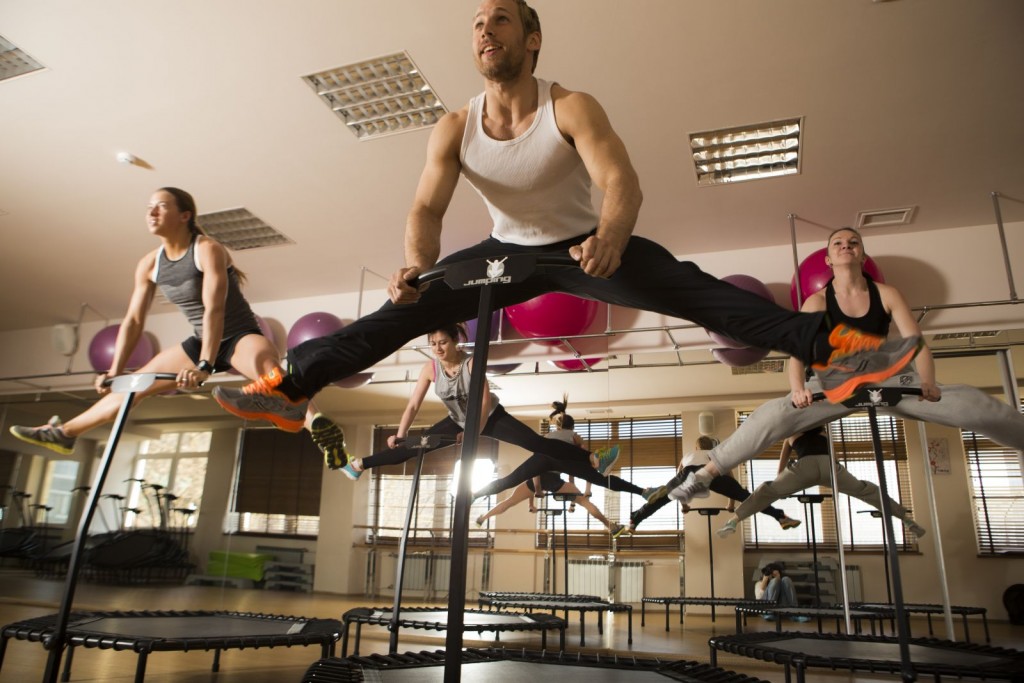 Jumping is a highly intense workout on mini trampolines. At core, these are different variations of jumping, running and leg kickouts performed at high speed, that is, the load is mainly aerobic. Due to the trampoline rebounding effect, many exercises are harder to perform, muscles work more intensively, thus resulting in more calories and fat burnt. This type of training will not be suitable for beginners since you need to keep pace and control your breathing which is challenging, plus you also have to keep proper exercise form. But it is well worth the effort, as for an hour of trampoline jumping you can burn around 800 calories. And this is one and a half chocolate bars!

My experience
I tried Jumping during the "Body Revolution" marathon, and those became my favourites. Due to the pace and bounding on trampolines, hard-to-do exercises become somewhat easier and more fun, they add cheer. And loud energetic music and the instructor's cheers motivate you to jump higher, stronger, faster, smiley. Talking about its efficiency, there is no better proof for me than a sweat-soaked gym clothes when I leave the workout hall.
TRX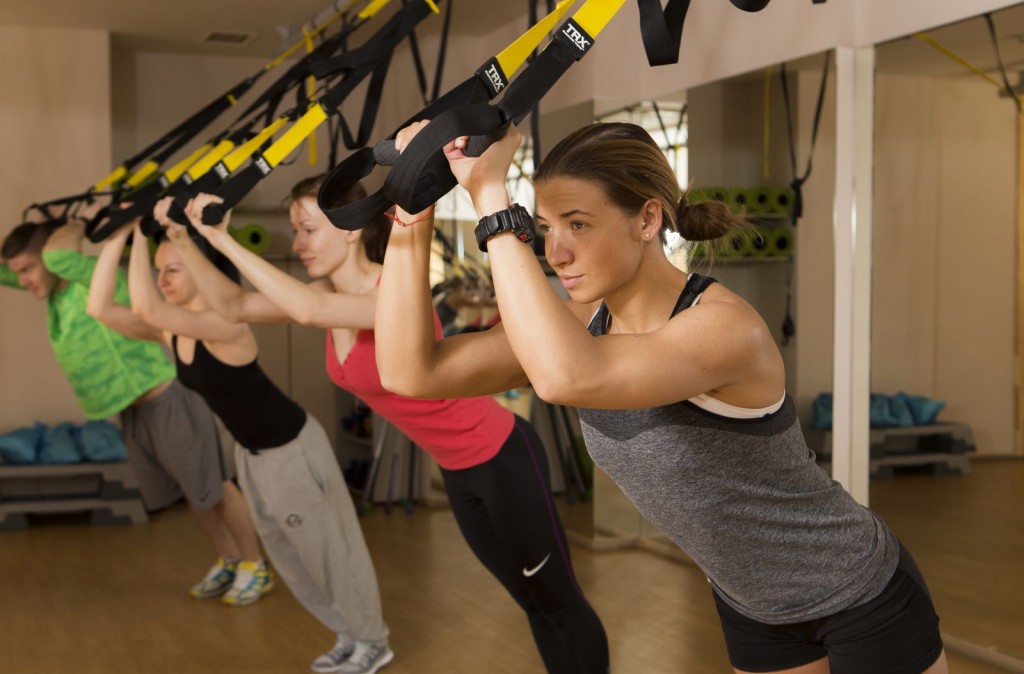 Behind these 3 curious letters lies the most trendy type of the latest fitness classes. TRX Suspension Training is a body weight exercise routine performed using special straps. TRX training straps were designed by the American "seals" – special forces of the US Marine Corps and after having been through several stages of improvements they were presented to the global fitness community. These exercises are suitable for people of all fitness levels, since you can easily regulate the training load by simply adjusting the TRX strap length. TRX training develops all muscles, they are a symbiosis of stability, mobility, strength training and flexibility exercises. The core aspect of these workouts is focusing on well-balanced and effective development of stabilizer muscles (core). Body weight training eliminates the axial load on the spine, it is suitable for people with scoliosis and other back problems.

My experience

TRX is quite something! Without using dumbbells, kettlebells, barbells and other non-girlish stuff, muscles are loaded as if you are using them. I think I even physically felt my muscles getting sculptured in all right places. The training is rather slow-paced, but it requires as much strength and energy as running or a step platform. The only thing is that I think TRX is more suitable for those who want to perfect their body shape, and not for those who are just starting their weight loss journey. But seeking for a trainer's advice would be the best thing to do.

Modern fitness clubs offer an incredible variety of types of exercise to suit any taste, temper, mood and preferences. Do not give up on training in general if you went to a few classes and you did not like them. Sometimes even the most unexpected things can bring great delight, and an excellent result which is also important!

Source: hochu.ua.